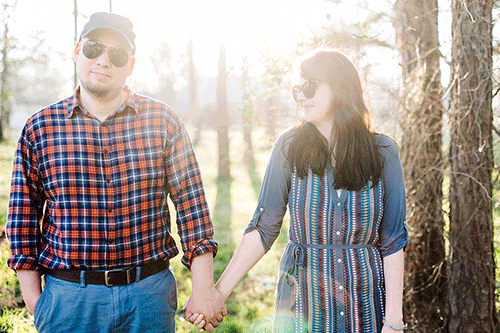 Hi there, I'm Stephanie. I am a natural light lifestyle and wedding photographer in North Carolina. I get the privilege of photographing weddings with the love of my life, my hubby Paul. With him by my side we make a really awesome husband and wife photography team!
We have THE cutest little boys, Pierson & Ezra, and they pretty much rules our world. When we aren't holding cameras the boys like to hold toolboxes and you'll find me with a book or mixing bowl. Together we enjoy camping throughout the summer, working in our garden, sprucing up our humble abode, chasing each other through the house, and going on little adventures together.
Our style is very honest and romantic.  No matter the season of your life we strive to document your beautiful story in a way that moves you emotionally. You could be building your "nest" with the love of your life or celebrating a new bundle of joy that the stork brought in. Honest, Real Moments.
If we sound like a great fit for you and you love our work give us a shout through the contact form! We'd love to chat over coffee or tea!
---
PRESS
We are so honored to have been featured on the following blogs and some of our work can also be seen in the High Country Wedding Guide Magazine and Chapel Hill Magazine.
SaveSave